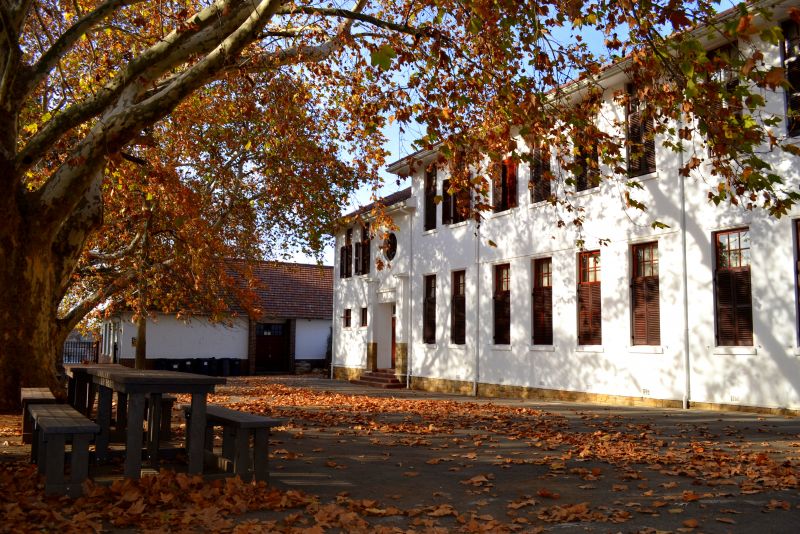 Introduction
Kontos Data Bank (KDB) is a proudly South African software company that was established in 2006.
Our core purpose is to help businesses capture, organise, and control access to their data and documents.
We achieve this by providing custom-built data capturing systems over the internet, and we have devoted the last 17 years to developing and refining an online data management platform that accomplishes this in the most affordable way.
Product overview
Our enterprise data management platform is securely accessible from any device with a web browser and an internet connection - including desktop computers, laptops, and touch-screen tablets.
System features include:
A custom-built data-capturing interface (tailored to your exact needs)
Real-time input validation (to ensure perfect quality data is captured)
The ability to export records to print-friendly PDF (with fully customisable templates)
Fast-loading data tables (allowing you to rapidly sort, filter, and slice your data)
The ability to link records across tables (and thus eliminate double-capturing of data)
Easy integration with leading BI tools (such as Power BI, Tableau, and others)
The ability to upload files into an organised catalogue (for rapid search and retrieval)
Configurable user access privileges (with customisable roles and secure access control)
The ability for authorised users to sign records (to cater for approval / rejection workflows)
Detailed audit trail of all user activity (tracking who did what and when)
Hourly snapshot backups of data (with the last 30 days of backups on hot standby)
No vendor lock-in (all captured data can be exported securely for free)
Built-in POPI and GDPR compliance (SOC 2 ISAE 3000 ready)
Our service includes expert support, with rapid response times across all African and European time zones.
Our unique approach
Our formula for success is simple: We do not charge up front.
In other words, we will build you a prototype solution that is tailored around your specific needs - for free - and we will only bill you if you are happy to use our system in your day-to-day operations.
This in turn gives you a tangible demonstration of how KDB can add measurable value to your organisation - without you having to take on any up-front risk - and it has been our unique approach with new customers ever since our inception 17 years ago.
Use cases
Our ideal use case is any business that relies on spreadsheets for the capture and management of data.
Spreadsheets are great when you're figuring things out since they're quick to build and have flexible layouts. But they don't work very well at scale, because as teams expand and data volumes grow, the quality and consistency of the spreadsheet data plummets.
This creates a significant burden when it comes to collating and cleaning up data for reporting purposes. It also raises security concerns, given that spreadsheets sometimes contain sensitive data, and yet they are frequently copied and emailed carelessly.
Thus the primary use case that we cater for is replacing any spreadsheet-driven workflow with a custom-built data capturing system - whose fields are tailored to match your existing forms - and which has real-time input validation that ensures perfect quality data is captured at the point of entry.
Furthermore, our platform is securely accessible from any device with a browser and an internet connection, allowing your teams to capture and manage their data whilst in the office, at home, or even abroad.
KDB is also backed by a centralised SQL database that can be easily integrated with your favourite reporting and analytics software (such as Power BI and Tableau), as well as modern Machile Learning frameworks. This in turn allows you to analyse and extract insights from your latest live data without any delay.
If your organisation is heavily reliant on spreadsheets and is facing any of the problems described above, please contact us to arrange a demo. We would be happy to build a free prototype using one of your existing spreadsheet templates, so that you can get a clear idea of our system in action.
History
KDB was started by University of Cape Town computer science student KT Kontos, out of his dorm room at JE de Villiers House in the winter of 2006.
Cloud Computing was still in its infancy back then, and most businesses were spending significant sums on enterprise software packages - not to mention the hardware infrastructure required to run these systems.
It was during this time that we carved out our niche as early Cloud pioneers, by giving our customers access to tailor-made data capturing systems over the internet in exchange for an affordable monthly fee.
17 years later, we are leaders in the field of enterprise data management solutions, and we continue to use our old-fashioned approach of not charging up-front to steadily grow our business.
Careers
Intern Data Engineer
If you are a student that is currently reading towards a degree in Computer Science and / or Mathematics, and you are interested in pursuing a part-time Data Engineering internship at KDB, please contact us for more details on how the internship is structured (and on how to apply).
Junior Data Engineer
This position is geared for recent (or soon to be) graduates in Computer Science and / or Mathematics*.
As a Junior Data Engineer at KDB, your primary responsibility will be to design, develop, and take ownership of customer databases and automated data pipelines. This will entail fostering relationships with customers, understanding their data needs, and building optimal data structures that best suit their operations.
Secondary responsibilities will include the monitoring of our end-to-end networking infrastructure and database server cluster to ensure high availability and maximum throughput.
On-the-job learning is prioritised, but applicants with experience in the following will be shown preference:
PostgreSQL/MySQL internals (including configuring and maintaining replication)
Bash scripting, cron jobs, and general Linux server maintenance (Debian/Ubuntu)
Demonstrable programming and problem solving experience in C / Python / Rust
Remuneration: R240k-R360k per annum (negotiable based on experience and academic record).
* Applications without a full academic transcript will not be considered.
Senior Data Engineer
Due to the vast amounts of customer data that we handle, trust is a top priority for us. In light of this we are very careful about who we hire, and thus prefer to appoint senior candidates and contractors directly through our own personal networks. That said, if you have 10+ years of experience as a Data Engineer, and are looking for a change of scenery, please contact us. Remuneration is negotiable based on experience.
Please note: We do not deal with recruitment agencies.
Contact us
Simply fill out the form below and we'll take care of the rest.
We will not share your email address with anyone. Period.
Cape Town | Head Office
9 Portswood Road
V&A Waterfront
Cape Town
8002

Sandton | Sales Office
61 Katherine Street
Sandton
Johannesburg
2196